HFM European Performance Awards 2022                                                                                      Two Nominations for Alpinum Investment Management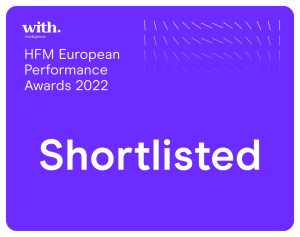 We are delighted to announce that two of our funds have been shortlisted for this years' With Intelligence HFM European Performance Awards. Despite the extremely high calibre of entries this year, Alpinum IM made the shortlist in the following categories:
Fund of Hedge Funds Long-Term Performance (5 Years)                                                              Alpinum SICAV-SIF Alternative Investments Fund
Fund of Hedge Funds Specialist                                                                                                             Alpinum SICAV-SIF Equity Dynamic Fund
After winning an Award in 2019, we again proved that our absolute-return oriented products have been recognised among the best in class in the industry. We are looking forward to this most prestigious Award ceremony in Europe, which will take place on September 29th in London.